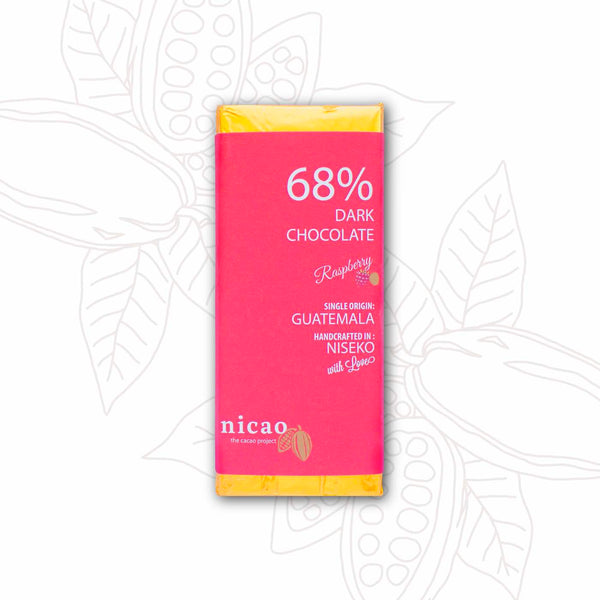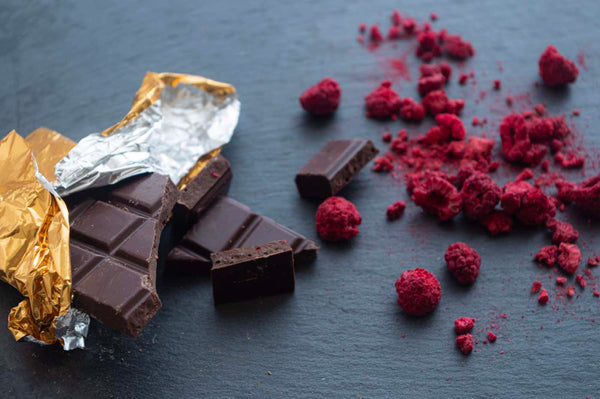 Exquisite 68% cacao dark chocolate by Niseko's original bean-to-bar chocolate maker combined with organic Californian raspberries.
Dark chocolate made from cacao beans directly imported from a family-owned plantation in Guatemala ("the home of cacao") and vanilla-infused beet sugar from the fertile soil of Hokkaido, combined with organic freeze-dried raspberries from California.
Each bar is 120mm long, 50mm wide, 8mm thick, and weighs 50 grams, giving an incredible combination of these two delicious flavours.
With 15 sections per bar, it's ideal for sharing with friends or enjoying a decadent square or two by yourself (although you'll probably find it difficult to stop at just two!)
This is also the perfect gift for the person in your life who just LOVES chocolate and raspberries.
Please store in the refrigerator to maintain optimum quality.
Ingredients: Guatemalan cacao beans, beet sugar from Hokkaido, freeze-dried organic raspberries from California, vanilla beans