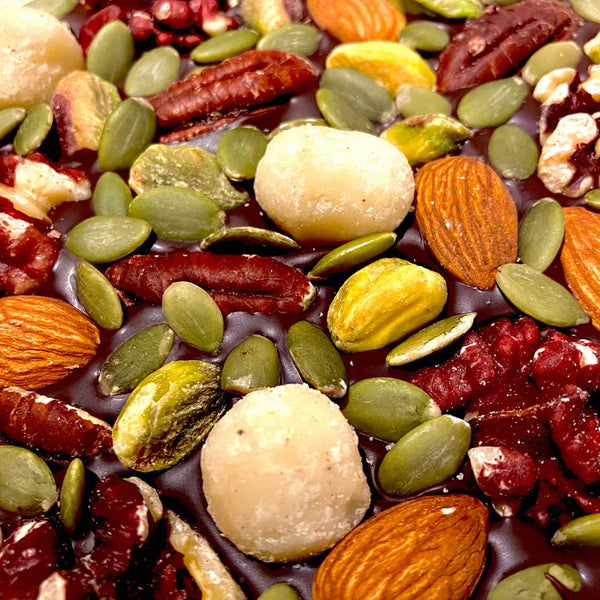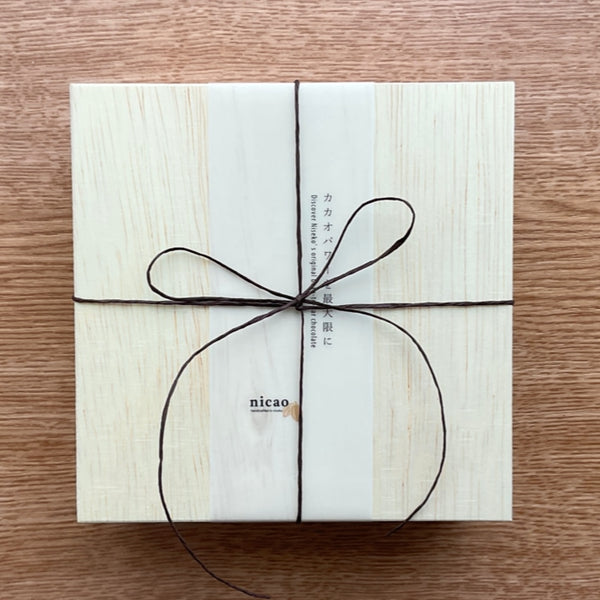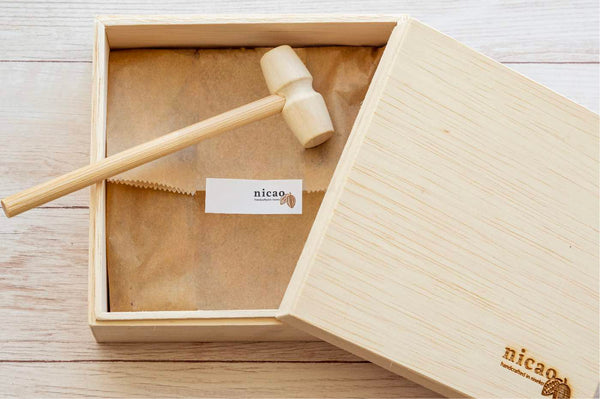 A 70% cacao dark chocolate bark by Niseko's original bean-to-bar chocolate maker, topped with a mouthwatering selection of organic nuts.
Dark chocolate made from cacao beans directly imported from a family-owned plantation in Guatemala ("the home of cacao"), vanilla-infused beet sugar from the fertile soil of Hokkaido, with a crazily delicious combination of organic pecan nuts, organic ruby walnuts, pistachio nuts, organic macadamia nuts and organic pumpkin seeds.
The bark is 120mm square, 6mm thick and weighs 125g, so there's plenty to share.
This also makes a perfect gift as it comes in a custom wooden box made in Ishikawa, Japan.
Please store in the refrigerator to maintain optimum quality.
Ingredients: Guatemalan cacao beans, beet sugar from Hokkaido, organic pecan nuts, organic ruby walnuts, pistachio nuts, organic macadamia nuts, organic pumpkin seeds, vanilla beans