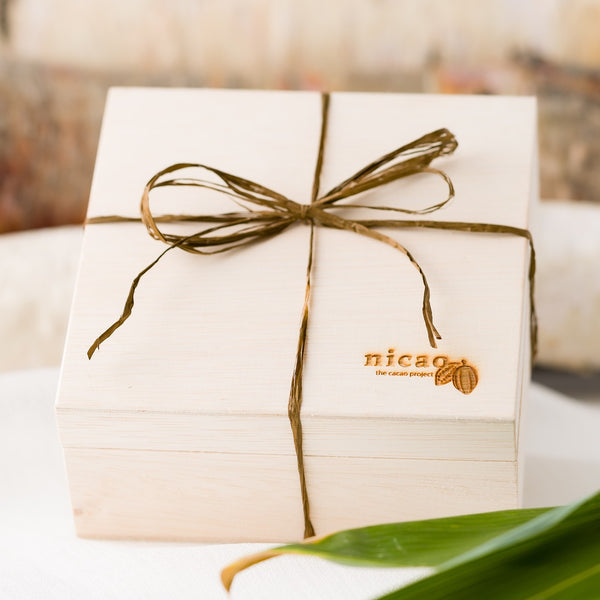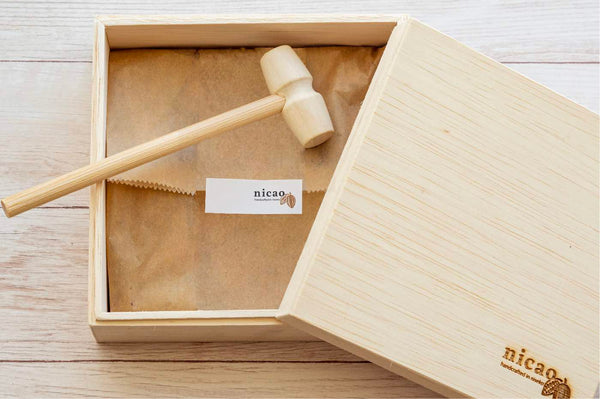 Your very own custom chocolate bark is waiting for you :)
Choose your chocolate base from our 70% dark, 50% milk or 35% white, then mix and match any three toppings.
This is the perfect gift for as it comes in a custom wooden box made in Ishikawa, Japan.
The chocolate base is 120mm square and 6mm thick, so there's plenty to share.
Store in the refrigerator to maintain optimum quality.
As these are custom made to order, please allow an additional 3-4 days for shipping.
Ingredients:
70% Dark Chocolate: Guatemalan cacao beans, beet sugar from Hokkaido, vanilla beans from Madagascar
50% Milk Chocolate: Guatemalan cacao beans, whole milk powder from Hokkaido, unrefined sugar from Kagoshima, vanilla beans from Madagascar
35% White Chocolate: Cacao butter from Guatemala, whole milk powder from Hokkaido, beet sugar from Hakkaido, vanilla beans from Madagascar