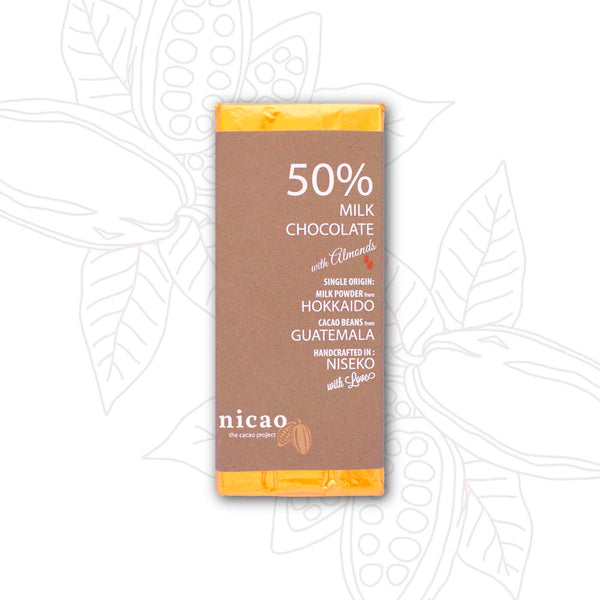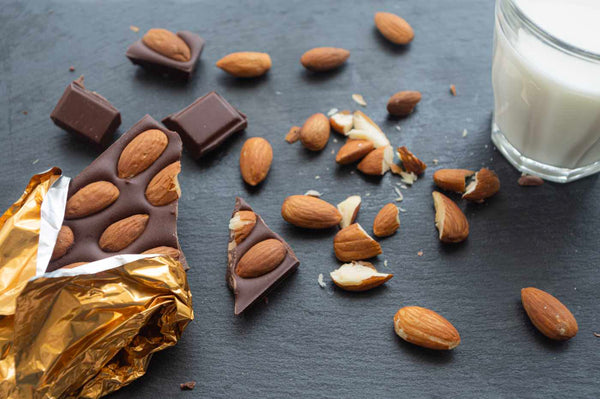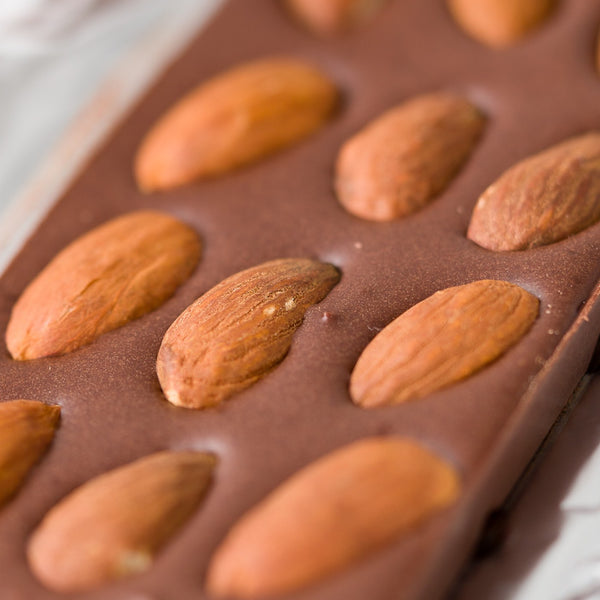 Exquisite 50% cacao milk chocolate by Niseko's original bean-to-bar chocolate maker, topped with hand-roasted Californian almonds.
Milk chocolate made from cacao beans directly imported from a family-owned plantation in Guatemala ("the home of cacao"), deliciously rich whole milk from Hokkaido, vanilla-infused unrefined cane sugar from Kagoshima and almonds from California.
Each bar is 120mm long, 50mm wide, 8mm thick, and weighs 50 grams, with the reverse side of each of the 15 squares being carefully topped with its own almond.
If you're just nuts about almonds and milk chocolate - this is the bar for you.
Please store in the refrigerator to maintain optimum quality.
Ingredients: Guatemalan cacao beans, unrefined cane sugar from Kagoshima, whole milk powder from Hokkaido, roasted almonds from California, vanilla beans