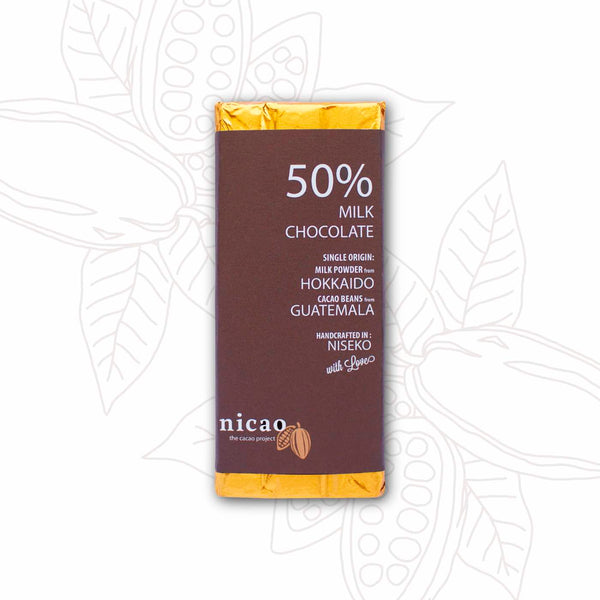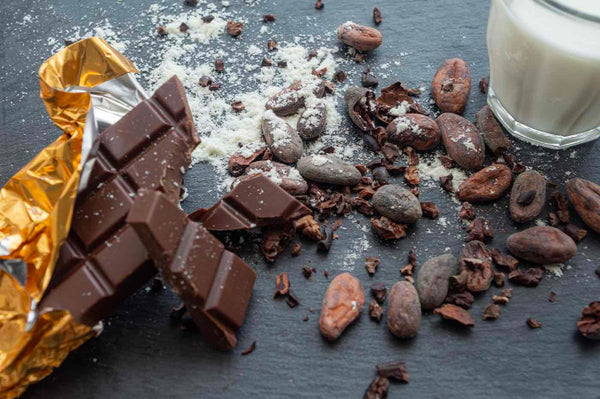 Exquisite 50% cacao milk chocolate by Niseko's original bean-to-bar chocolate maker - AKA milk chocolate for people who love dark chocolate.
Milk chocolate made from cacao beans directly imported from a family-owned plantation in Guatemala ("the home of cacao"), deliciously rich whole milk from Hokkaido and vanilla-infused unrefined cane sugar from Kagoshima.
Each bar is 120mm long, 50mm wide, 8mm thick, weighs 50 grams and has 15 squares, so it's ideal as a luxurious treat and for sharing with family or close friends.
Please store in the refrigerator to maintain optimum quality.
Ingredients: Guatemalan cacao beans, unrefined cane sugar from Kagoshima, whole milk powder from Hokkaido, vanilla beans