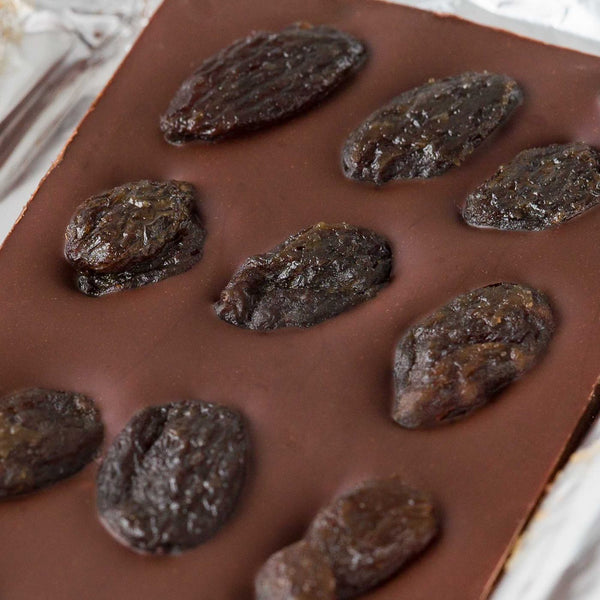 Exquisite 70% cacao dark chocolate by Niseko's original bean-to-bar chocolate maker featuring organic California raisins soaked in umeshu (plum wine) from Hokkaido.
Dark chocolate made from cacao beans directly imported from a family-owned plantation in Guatemala ("the home of cacao") and vanilla-infused beet sugar from the fertile soil of Hokkaido, topped with organic Californian raisins soaked in Hokkaido umeshu.
Each bar is 120mm long, 50mm wide, 8mm thick, weighs 50 grams, and has 15 squares - the reverse side of each square topped with its own umeshu-soaked raisin.
Please store in the refrigerator to maintain optimum quality.
Ingredients: Guatemalan cacao beans, beet sugar from Hokkaido, organic raisins from California, umeshu from Hokkaido, vanilla beans